Here at Nest Estates we will make every effort to provide you with the very best in customer service, ensuring that you receive quality advice and the highest level of professionalism at all times.
Nest Estates is proud to be located in Stamford, which in 2013 was named as the best place to live in Britain by The Sunday Times. Stamford has wonderful architecture, excellent transport links, high achieving schools and a low crime rate which all contributes to the region's popularity. Nest Estates specialise in residential sales and lettings within a 20 mile radius of Stamford.
Naturally, we agree that Stamford is a special place and as such deserves a special kind of estate agent, a friendly agent, an agent where you can drop in for a chat and a cup of tea whether you are thinking of buying, selling, letting or renting your home, or just want some market advice.
Why Choose Nest Estates?
Independently run, family business.
Prominent location.
Viewings 7 days a week.
Access to our database of potential tenants.
Online advertising with all major website portals, as well as our own.
Independent comprehensive referencing.
Rent guarantee cover available.
Full Management Service available
State of the art software.
Floorplans.
Professional photography.
Guaranteed feedback.
No long-term Agency Agreements.
Pro-active, dedicated and experienced staff with local knowledge.
Members of The Property Ombudsman.
We oversee the rental of your home from start to finish making sure you have a hassle free transaction.
Expert valuation
An experienced member of our Lettings team will visit your property to assess the value of your property in todays current market and we understand that valuing your property accurately will help us achieve the best price for your property and ensure your property is let within an adequate period of time.
We also provide you with comparable reports of similar properties that have been let or are on the market to let, which will confirm the current rental value of your property.
Quality tenants and referencing process
Nest Estates have a data base of potential tenant's. When you instructed us to market your property, our experienced negotiators will automatically match your property to our tenant database using our latest state of the art software. Each potential tenant will then be called, sent an email or posted full details of your property. We are very proactive and always have tenants lined up to view your property. So call us now for your free market appraisal.
Once a tenant has been matched for your property, we will then apply for references including financial and credit checks, verify their employment status and where applicable contact any previous landlords. Each prospective tenant will normally undergo a comprehensive referencing assessment.
We can also recommend information on a range of insurance products for landlords and tenants, including rent guarantee, buildings and contents insurance.
Our referencing service is designed to minimise the risk and ensure you have a hassle free tenancy.
Marketing
When you instruct Nest Estates to market your property to let, our experienced sales negotiators will match your property with our database of tenants, who are actively searching for their ideal rental property using our latest state of the art software. Each potential tenant will then be called, sent an email or posted full details of your property. At Nest Estates we know the requirements our tenants, so we don't wait for them to call us, we call them. We are a very proactive team and will always have tenants lined up to view your property. So call us now for your free market appraisal.
Our Boards
Our attractive and very distinctive boards are a brilliant and important way of generating high quality enquiries, attracting tenants looking for properties in specific roads or areas. A lot of potential tenants still visit an area before committing to a viewing. When they see a property board outside a house they like, they are more likely to go online and download the property details. A let board is one of the biggest and most effective marketing tool, so we use it to our best advantage and it will make sure that everyone knows that your property is on the market to let. Luring those potential tenants to view.
Customer Service
The founders of Nest Estates are determined to offer the best level of customer service in the industry. As a thriving independent family run business, Nest Estates has the flexibility to tailor its services to meet the requirements of individual clients. It is far from a 'one size fits all' agency, the only constants being integrity, transparency and reliability.
Hours of work
Here at Nest Estates we understand that daily life can be very demanding and we appreciate that a large number of our applicants work during the day and this makes it difficult to view properties they may be interested in. It is for this reason that we accompany viewings 7 days a week and are aware that by being flexible, a large percentage of our business is generated as a result of our "out of hours" policy.
Letting agreement
Nest Estates would like to make sure that the tenancy runs smoothly right from the start and it is essential that a professional agreement is implemented, so with that in mind Nest Estates put together the relevant paperwork based on our experience, making sure that all the relevant documents are signed.
We advise all landlords to have a comprehensive professional inventory carried out which notes not only the contents of your property but also the condition at the start and end of the tenancy. This is recommended as essential evidence for proving any damages or claims against a tenants deposit. Nest Estates can arrange this on your behalf.
Landlord advice
Nest Estates are well aware that it is not easy keeping up to date with all the changes in legislation for letting a property. So when you let your property through Nest Estates you can feel confident that we will keep you informed of your legal obligations as landlord.
Codes of Practice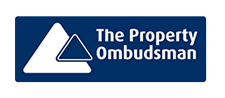 Nest Estates are regulated by The Property Ombudsman and follow a strict code of conduct approved by the Office of Fair Trading, providing sellers, buyers, landlords and tenants with an assurance that they will receive the highest level of customer service.